Identidade Visual / Visual Identity
A integração da experiência jurídica com o espírito inovador originou o Castro & Hinrichsen. Um escritório de advocacia especializado no Direito Médico e da Saúde, localizado em Recife - PE.
Formado pela dedicação dos sócios Igor Castro e Thiago Hinrichsen, atua com o objetivo de proporcionar a satisfação na resolução dos assuntos jurídicos, com presença, comprometimento e atenção.
A responsabilidade com a satisfação, postura profissional e atenção aos detalhes, agregada à capacidade organizacional são características primordiais para solucionar as diversas necessidades dos clientes.
The integration of legal ex

perience with the inno

vative spirit gave rise to Castro & Hinrichsen. A law firm specialized in Medical and Health Law, located in Recife - PE.
Formed by the dedication of the partners Igor Castro and Thiago Hinrichsen, it works with the objective of providing satisfaction in the resolution of legal matters, with presence, commitment and attention.
Responsibility for satisfaction, professional attitude and attention to details, added to organizational capacity, are essential characteristics to solve the diverse needs of customers.
Client: 

Castro & Hinrichsen

 - Year: 

2022

- Task: 

Logo Redesign & Visual Identity

- Designer: 

Arthur Galvão

- Studio: 

Galvão Studio

 - Location: 

Brazil
Em busca de um reposicionamento e diferenciação no mercado, o escritório nos contatou para criarmos um novo universo visual para marca. A nova Identidade Visual precisava trazer mais força, personalidade e credibilidade para se nivelar com a alta experiência jurídica e qualidade dos serviços prestados pelo escritório.
Como solução visual, foi escolhido trabalhar com a união das letras "C" e "H" somadas a um pilar grego, resultando num símbolo adequado para a nova marca.
Para o tipografia, as letras foram construídas a partir de um grid geométrico modular e finalizadas com ajustes ópticos para melhorar a legibilidade.
Por fim, mas não menos importante, a paleta de cores antiga foi atualizada com tonalidades e texturas mais fortes e chamativas para as aplicações da nova Identidade Visual.
In search of a repositioning and differentiation in the market, the office contacted us to create a new visual universe for the brand. The new Visual Identity needed to bring more strength, personality and credibility to match the high legal experience and quality of services provided by the firm.
As a visual solution, it was chosen to work with the union of the letters "C" and "H" added to a Greek pillar, resulting in a suitable symbol for the new brand.
For the typography, the letters were constructed from a modular geometric grid and finished with optical adjustments to improve readability.
Last but not least, the old color palette was updated with stronger and more eye-catching shades and textures for the new Visual Identity applications.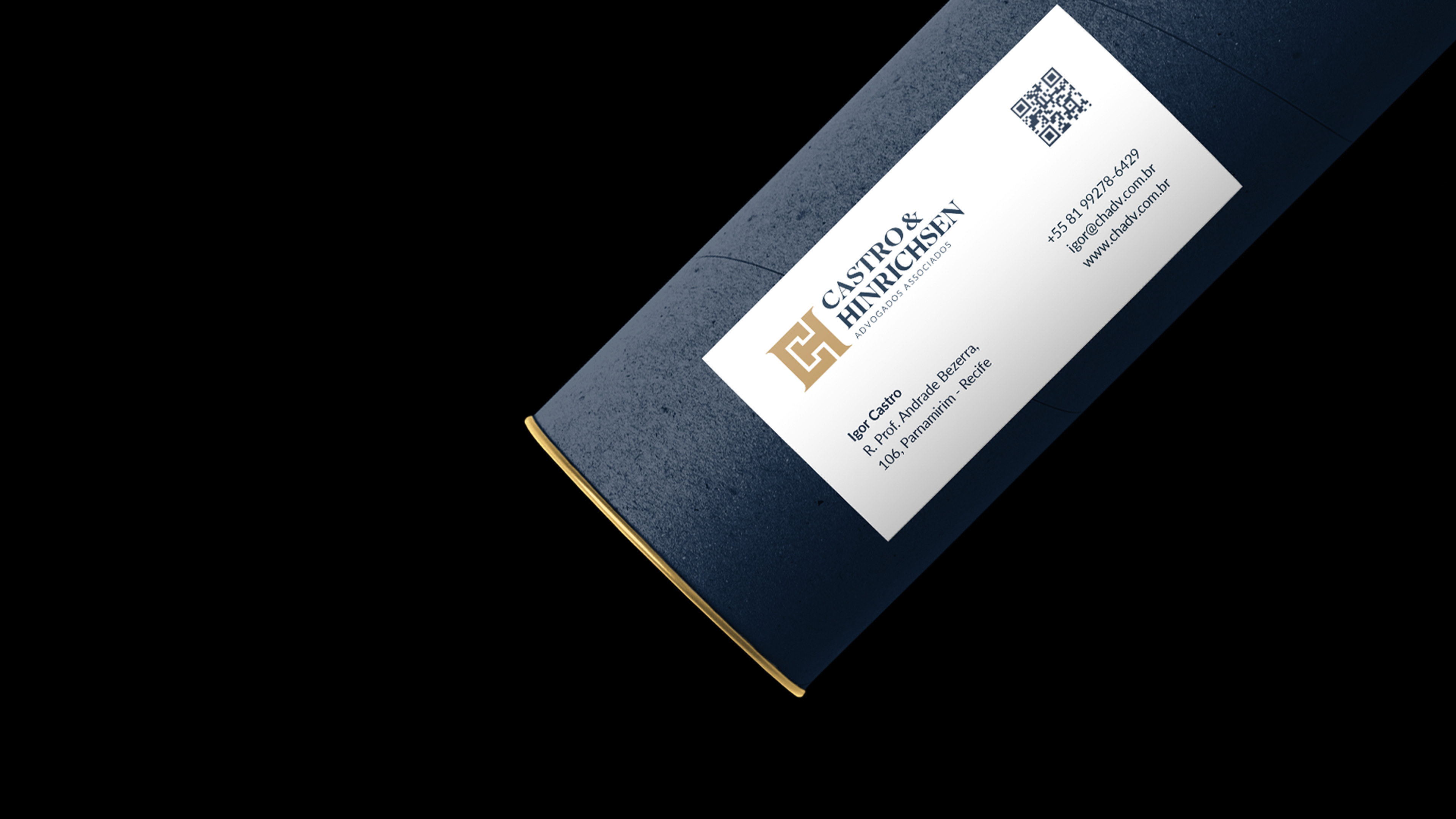 Galvão Studio

 © All Rights Reserved